Food Discharge Hose (Non Fatty Foods)
Food Discharge Hose (Non Fatty Foods)
(MANDREL TYPE)
APPLICATION:
FDA approved food hose designed for the delivery of aqueous foods such as wine, juice, soft drinks, and other foodstuff. NOT recommended for fatty food.
TEMPERATURE:
-20°C(-4°F) to +80°C (+176°F)
TUBE:
White, smooth, EPDM food quality rubber.
REINFORCEMENT:
High strength synthetic cord.
COVER:
Blue, smooth (wrapped finish), synthetic rubber, weathering resistant.
OPTIONAL REQUEST:
Standard F.D.A. Title 21, 177.2600.
Description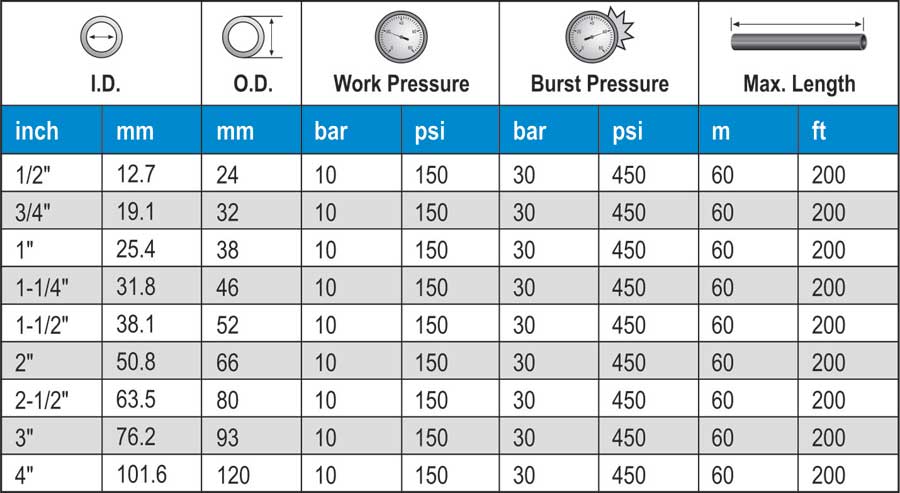 COMMONLY AVAILABLE UPON REQUEST :
 Different diameter
 Different colour of rubber
 Different working pressure
 Different length
 Different temperature