Marine Fuel Hose (Hardwall)
Marine Fuel Hose (Hardwall)
(MANDREL TYPE)
APPLICATION:
Hardwall hose designed for conveying gasoline or diesel fuel aboard small craft including pleasure craft.
TEMPERATURE:
-25°C(-13°F) to +100°C (+212°F)
TUBE:
Black, smooth, synthetic rubber.
REINFORCEMENT:
High strength synthetic cord and helix wire.
COVER:
Black, smooth (wrapped finish), synthetic rubber, weathering resistant.
OPTIONAL REQUEST:
Standard SAE J1527 Type A2 Style R2.
Description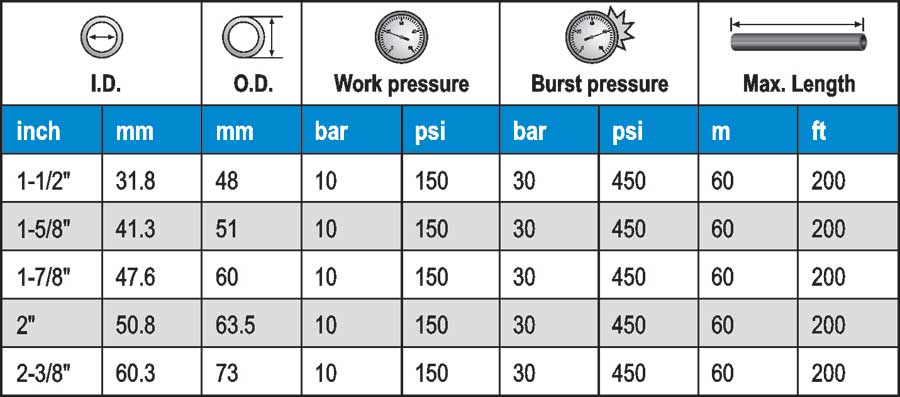 COMMONLY AVAILABLE UPON REQUEST :
 Different diameter
 Different colour of rubber
 Different working pressure
 Different length
 Different temperature