Multipurpose Hose
(EXTRUSION TYPE)
APPLICATION:
Designed for general industrial applications where contact with oil/grease is frequent. Suitable for air, water and oil in seperate occasion. Not suitable for chemical and abrasive medium.
TEMPERATURE:
-20°C(-4°F) to +70°C (+158°F)
TUBE:
Black, smooth, synthetic rubber.
REINFORCEMENT:
High strength synthetic yarn.
COVER:
Red, smooth, synthetic rubber, weathering and ozone resistant.
Description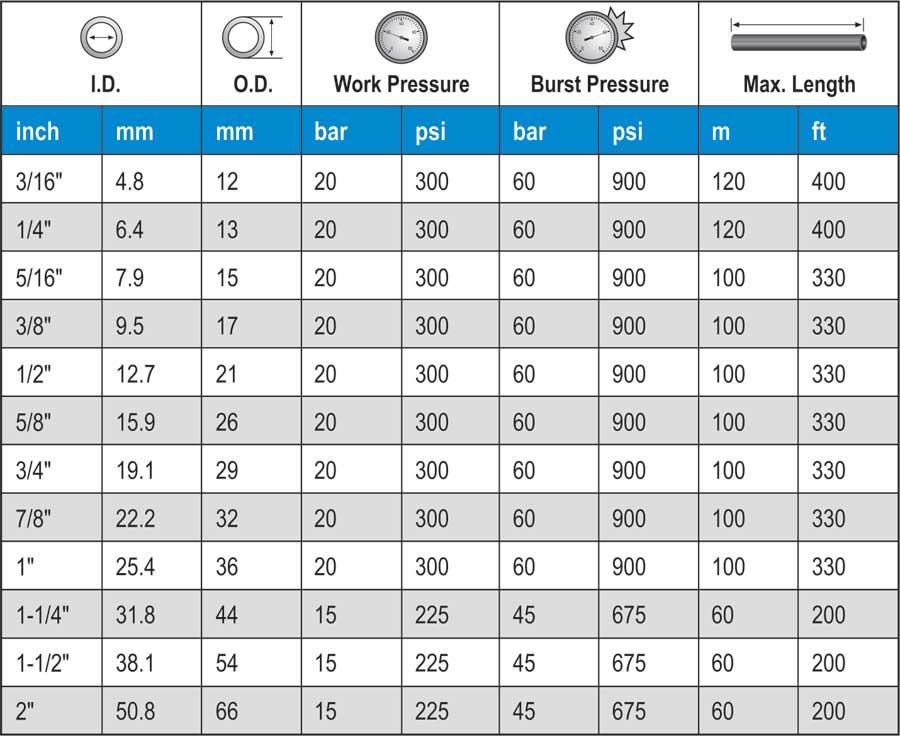 COMMONLY AVAILABLE UPON REQUEST :
 Different diameter
 Different colour of rubber
 Different working pressure
 Different length
 Different temperature