Single Line Welding Hose
(EXTRUSION TYPE)
APPLICATION:
Designed for welding, cutting and allied processes. Specific welding hose catering for oxygen, carbon dioxide, nitrogen, argon, and fuel gases including acetylene, natural gas, methane and propane available upon request.
TEMPERATURE:
-20°C(-4°F) to +70°C (+158°F)
TUBE:
Black, smooth, synthetic rubber.
REINFORCEMENT:
High strength synthetic yarn.
COVER:
Blue / Green / Red, smooth, synthetic rubber.
OPTIONAL REQUEST:
Standard ISO 3821 (formerly known as EN559).
Description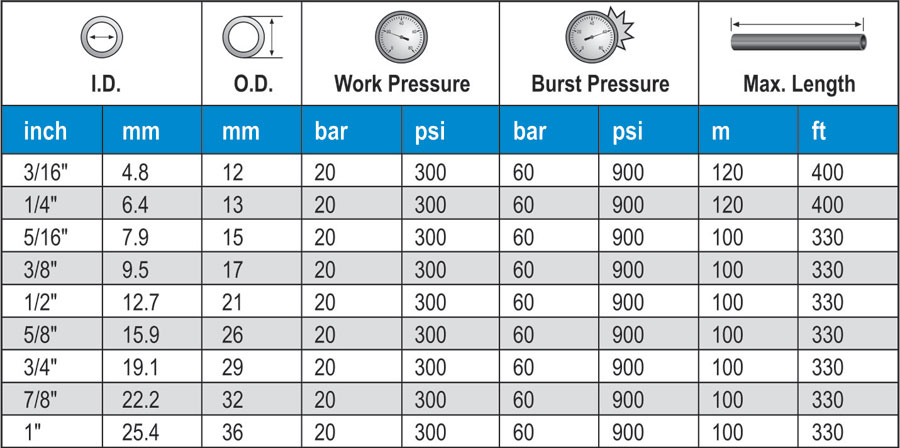 COMMONLY AVAILABLE UPON REQUEST :
 Different diameter
 Different colour of rubber
 Different working pressure
 Different length
 Different temperature