UHMWPE Chemical Discharge Hose
UHMWPE Chemical Discharge Hose
(MANDREL TYPE)
APPLICATION:
Softwall hose designed to handle ultra-high molecular weight polyethylene tube, excellent in handling a wide range of chemical, petroleum products and oils.
TEMPERATURE:
-30°C(-22°F) to +65°C (+149°F)
TUBE:
White, smooth, Ultra High Molecular Weight Polyethylene (UHMWPE).
REINFORCEMENT:
High strength synthetic cord.
COVER:
Blue, smooth (wrapped finish), EPDM rubber, resistant to chemical, weathering and ozone.
OPTIONAL REQUEST:
Anti-static wire; Conductive UHMWPE film.
Description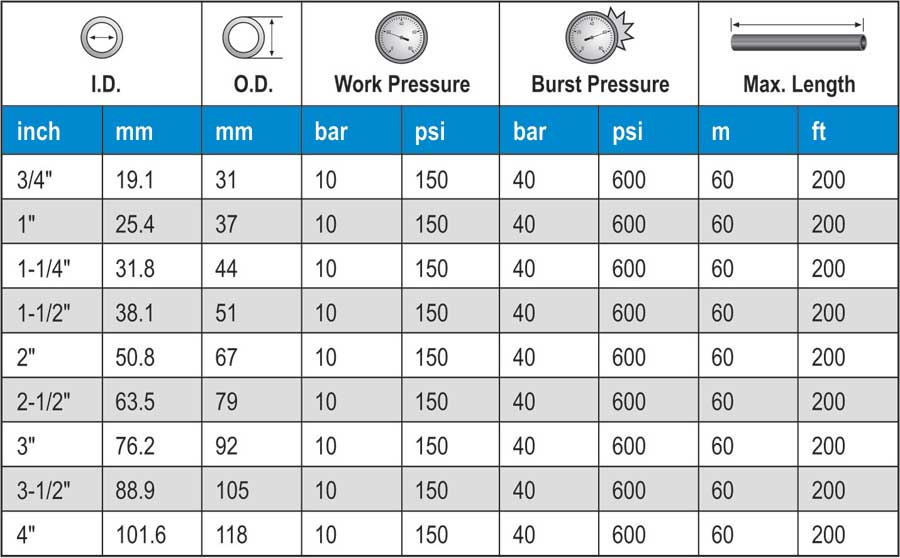 COMMONLY AVAILABLE UPON REQUEST :
 Different diameter
 Different colour of rubber
 Different working pressure
 Different length
 Different temperature